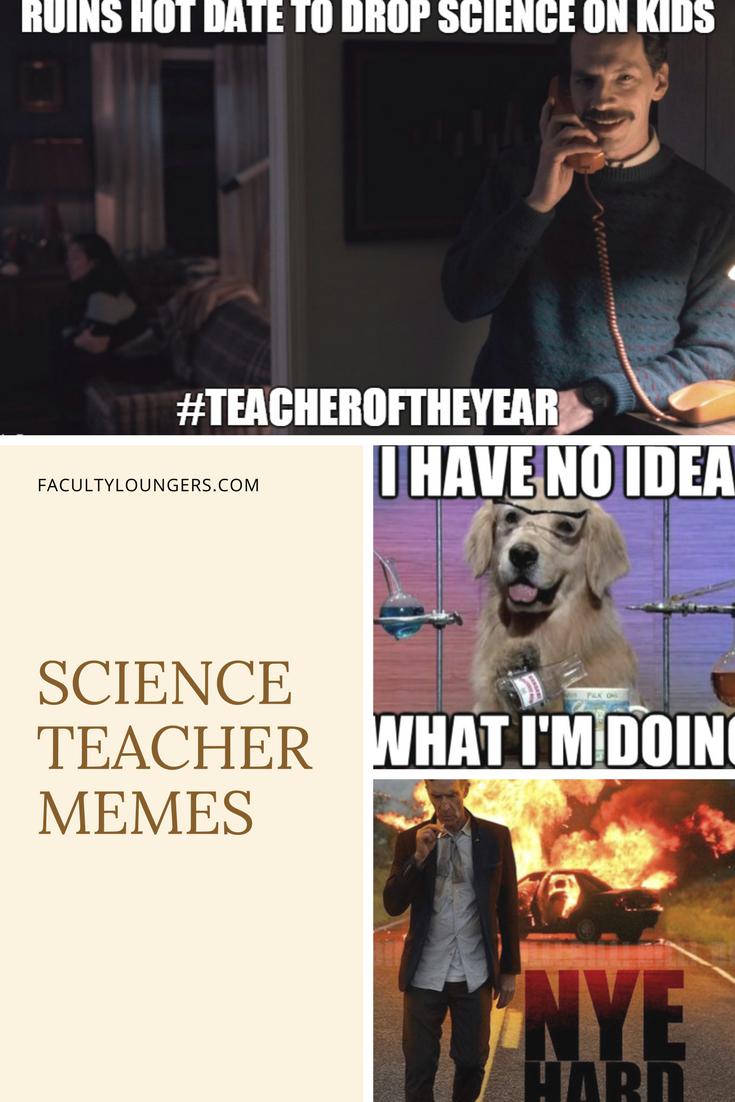 If you think these science memes are funny, you should check out our shirts for science teachers to show off to your science classes!
1. The Poor Earth Science Teachers
Seriously kids...earth science rocks!  Oh how did that pun feel?
2. Nye Hard
I mean...Billy Nye has always been a stud, but when did he become Bruce Willis cool?
3. Bill Nye and His Friends
Did they kick Elon Musk out of this band?
4. Ice Cube Buoyancy
Does anyone else remember when he rapped?  Oh we're not all that old :(
5. Chemistry Teacher Cat
There are about 495908 different variations of this one, but it is hard to make a better or worse science pun. 
6. Einstein Matters
Einstein finally makes a good point in this meme.
7. Laughing Gas
I promise this will be the only corny periodic table meme.
8. Science Teacher at Recess
Oh that looks like a lot of fun.  Trying this out tomorrow.
9. Put on Your Goggles!
Like Deadpool, we're just trying to protect the kids.  They aren't going to get super powers like Ryan Reynolds.
10. The Element of Surprise
So funny we made a shirt based off of this!
11. A Periodic Table...Table
Remember that time I lied about no more periodic table memes?
12. A Darwinian Love
Save this one for Valentine's Day!
13. The Most Dedicated Science Teacher
We were all thinking this too...
14. The Real Science Teacher Meme
Please don't tell my mom what I really do.
15. Water on the Homework
You'd kind of have to give the kid a good grade for this one.
16. All of the Sciences
Day one science class should have this. We also made a shirt sort of based around this idea. Check it out here!
17. Earth Rotation
But isn't the earth flat?
18. If They'd Just Listen
Reminder...we're not allowed to give them red pills.
19. The Perfect Science Puns
Who knew Newton had such amazing hair?
21. How We Feel Sometimes
Everyone has had this moment pop up.
And once again, another shameless plug for our science shirts!  Buy one for you or your entire science department at your school to help support this small family business :)
{"one"=>"{{ count }} comment", "other"=>"{{ count }} comments"}