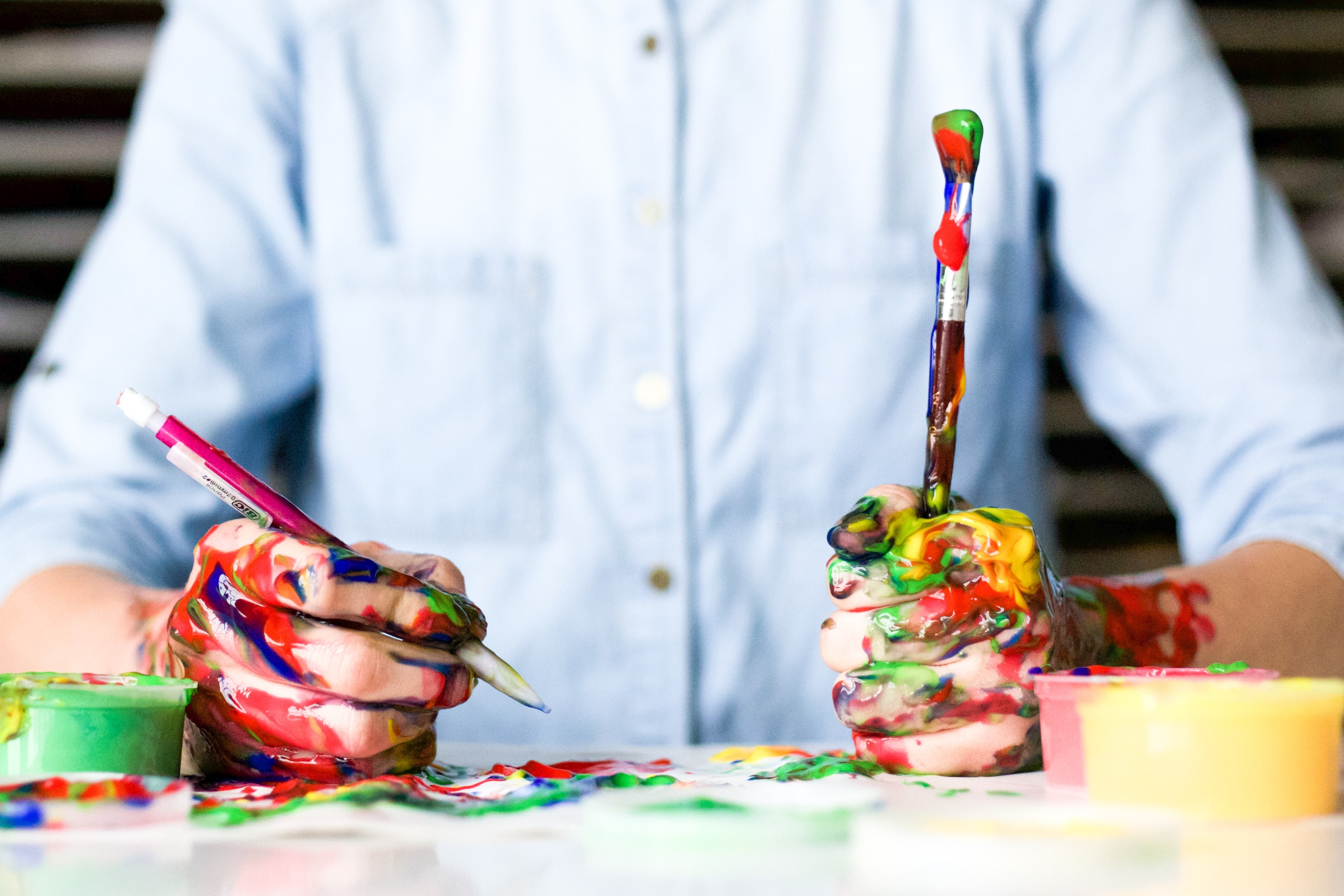 With the school year fast approaching, or just starting for some, one thing that is on a lot of teachers' minds is how they are going to decorate and organize their classrooms this year. Technically you can get away without doing much, maybe putting up a poster or two, but there are some special teachers that take real pride in creating the perfect place for their students.
Below are some of the most incredible classroom decoration and layout ideas I've been able to find.  These teachers have all gone above and beyond any expectation for their classes.  Time, money, imagination, and a lot of hard work must have gone into crafting each of these classrooms.  I hope some of these super teachers inspire others out there to make their classroom just a bit more special for their students.
Honestly, this is the teacher that got me thinking about this post.  Last year I saw a picture of a classroom pop up into my feed that had this really cool looking "lawn" of sorts in the middle of the room.   I haven't been able to get this unique idea out of my head.
Elizabeth (@4thgradeunicorns) is able to use this space for "morning meetings, mini lessons, and readalouds."  Some of the commenters had a great idea of adding a campfire (fake of course) to the middle to have storytime or campfire songs.
The "grassy" area is just the main attraction that I noticed in this classroom.  Check out Elizabeth's profile for some more great ideas for nooks, organization, and lots of cool seating options.
There is so much to love in Mrs. Schrempp's 6th grade reading classroom.  My favorite part is the "Hallway of Portraits."  Mrs. Schrempp got rid of all of the boring, stale, and claustrophobia-inducing blank walls by putting wallpaper around her classroom.  The majority of this is a cool brick design that gives the class a warmer feeling than plain white walls.  To enhance the library section, she printed up large images of old portraits (inspired by Harry Potter) that look perfect on the brick wallpaper.   I love that this is used in the library area since it likely draws the students to the area where they will hopefully pick up a book to read!
For more inspiration on decorating your own class, check out the highlights in her Instagram stories (@mrssclassroomcraziness).  Hannah documented a lot of the journey that brought her to this magical classroom.  Her page also has some other really cool ideas for some awesome seating options, floating candles, and some really cool Harry Potter-inspired decor. 
For a more in-depth write up about the classroom design, you can find it on her blog - Mrs S Classroom Craziness
Sarah Cooley (@firstgraderatlast) is responsible for a classroom full of first-graders every day.  That is obviously no small feat and definitely a job for someone with a lot of patience.
What I love about Sarah's room is how calm and inviting it is.  At first glance, it reminded me of a relaxing nursery where you'd rock your baby to sleep.  The relaxing baby blue furniture and decorations seem to be a real theme here.  I also love the way that simply adding a lamp and some lighting to the wall decor can make the classroom look less cold when the lights go out.
Another great addition to her classroom is the window frame for the library.  Check out her Instagram page (@firstgraderatlast) for a closer look.  Different books, authors, and relevant decorations go into each pane like you're looking at them through a store window.
To quote Step Brothers... "There's so much room for activities!"
Now, I know most teachers don't necessarily get to have classrooms with this much room or that much natural light, but you can still take a lot of great inspiration from this incredible classroom setup.  One major takeaway is finding a theme you love and running with it.  This classroom appears to follow the "colorful farmhouse" decor.
The furniture in this classroom looks beautiful and like each thing was hand-selected from a catalog made specifically for this space, but from the captions on all of the photos, it looks like most of it has been repurposed by the teacher.
This fenced-in nook in Mrs. Humphries class is one of my favorites.  It makes me picture a backyard hangout spot or an outdoor bistro area.  It just looks like an area where you can sit and let the creative juices start flowing or a perfect spot for some teamwork projects.
The whole classroom looks setup like this with an emphasis on being a comfortable atmosphere.  I almost want to climb into the pictures and curl up on one of the couches with a good book.
Please do yourself a favor and check out Dustin Ecker's Instagram page (@eckerdustin) for some inspiration on classroom design, unique lesson delivery, and ideas for motivating students.  Give yourself some time though, because you'll likely start scrolling through all of the posts in awe of Mr. Ecker's space and his teaching style.
What caught my eye with Mr. Ecker's classroom was that the middle of the classroom is literally a catwalk style stage.  It's a stage he uses to give lessons from, for students to give presentations, and many fun activities centered around it.  This is perfect for Dustin's energetic teaching style that has him moving around the class a lot, which often includes a music undertone.
I'm also kind of obsessed with the lighting system that he has rigged up in the classroom that makes Mr. Ecker's classroom transformations some of the best imaginable.
Thoughts?
What do you think of these exceptional teachers and their classroom decor?  Please follow them to see what else they come up with!
I'd love to see any other amazing classes that I missed.  Feel free to let me know below or send an email so I can keep this article updated with some fresh ideas.
-Opening Photo by Alice Achterhof on Unsplash